If there's one thing that MailChimp truly excels at, it's marketing automation.
It's like having a full-time assistant for your business, that when put to good use, will help you find and connect with your audience. With the proper configuration on your part, it will keep branding your business and selling more of what you offer to your audience NON-STOP.
That means more money for your business.
Automate. 

Sell More.

 Earn More.
Without a doubt, MailChimp sends better emails and gets them into your recipients' inbox better than any other mailing service provider.
As a matter of fact, it has 20 million customers from some of the world's largest companies, governments, universities and charities down to small businesses and local clubs.
But MailChimp isn't just a mailing service provider. It's more than that.
Its feature-rich interface provides you with the ability to automate your selling processes for your online business.
It removes the need for manual interaction whenever it's set up properly.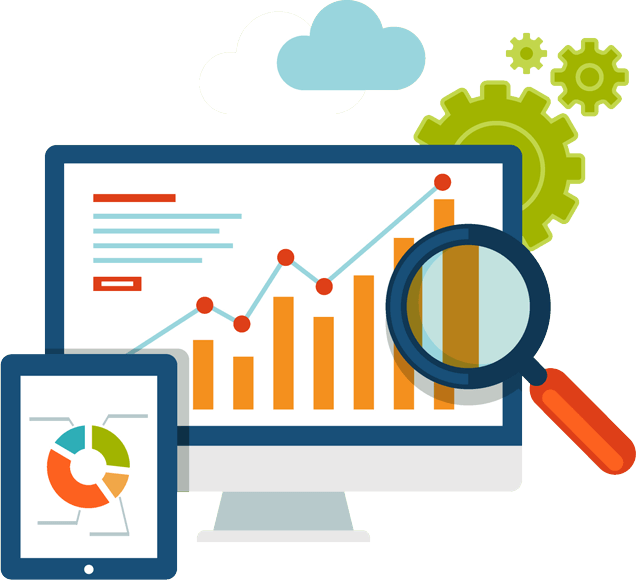 Hidden Features Not Used By Many
Over the past few years, MailChimp introduced some major improvements to their platform that many people are not even aware of.
These 'hidden' features remain unused by many people, yet they are so powerful when applied properly.
If you can harness the platform's full potential, you can quickly bring your business to the  next level.
Why You Need To Get Started Now:
And the list goes on and on.
MailChimp is a unique Marketing Automation service provider that will take your business to the next level and that is why my team and I decided to come up with this unique over-the-shoulder video series to get you started very quickly with it.
Introducing
Marketing
With MailChimp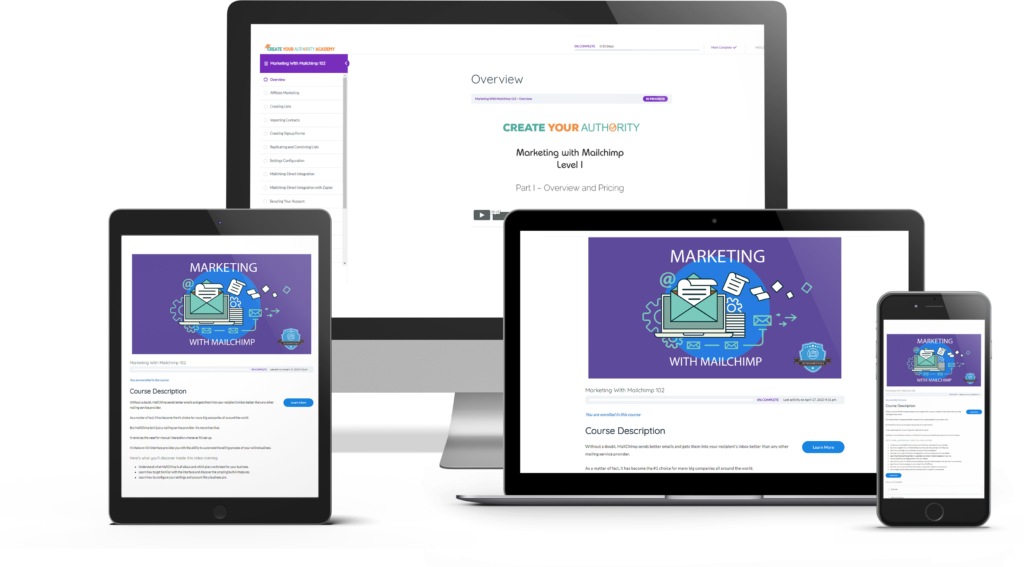 How To

Automate Your Marketing


Using MailChimp's Feature-Rich Platform
There's nothing like this video series. 21 information filled videos with easy-to-follow, detailed instructions.
Watch as my team shows you how to get started and automate your marketing with MailChimp so that you can grow your business to heights.
We reveal our best tips for using this amazing platform. You get to see everything. Everything is clearly explained to you.
There is no guess work.
All you need is just a little over an hour of your time to learn everything and you'll be ready to get started with it instantly.
Here's What You'll Discover Inside
This Video Training:
This is such an

amazing offer,


how much for all this?
Many people that try to figure things out on their own end up wasting a lot of time, get frustrated and end up with nothing.
That's because they spin their wheels, follow bad advice, and just don't get the right roadmap to success.
This 21 video series will prevent that from happening… When you invest in this training today, you watch as we do it… and you'll then  replicate it.
It's THAT simple.
And without wasting too much of your precious time, We're going to make this offer so good that you simply cannot miss this.
Today, you can get in at the highly-discounted, one-time investment of just  $37.
That's it. You get everything we promise above.
To get instant access, all you have to do is click the button below…